Disclosure: We may receive commissions when you click our links and make purchases. Read our full affiliate disclosure here.
Looking to get started with music production but don't know which DAW to buy?
Wondering which is the better DAW for you out of Ableton Live & FL Studio?
We pit the two DAWS head-to-head.
Updated March 2021 to reflect the latest changes to both DAWs (Live 11 & FL Studio 
FL Studio vs Ableton Live: Side By Side Comparison
When it comes to producing music, there is a wide array of engaging and capable Digital Audio Workstations (DAW's) on the market. With some getting a seemingly endless bad rap and some receiving seemingly endless praise; it can be difficult to know what's useful and what to 'filter out' (excuse the pun), especially when you're hearing the same for-and-against arguments polarised over and over between the same two sides.
When asking around it can also be hard to find an unbiased and objective review or opinion regarding which software is right for you. This guide will give you a quick yet comprehensive idea of what to expect from 2 of the biggest hitters in the DAW market, and help you decide which one is right for you.
To help you make your decision, we break this review down into the 5 following sections:
Design
Stock Plugins
Sample Libraries
Functionality
Price & Final Thoughts
P.S. You could also check out our guide that breaks down 5 of the best free DAWs for making music.
GUI/Design
Winner: FL Studio
FL Studio likes to embrace the user in a warm cascade of visual imagery and responsive on-screen elements, while Ableton in parallel looks like the equivalent of a sterile science lab full of pristine white coats.
This is important to consider when deciding what software to use as you do not want to be distracted while trying to be creative but you also want to feel inspired by what you're looking at.
Ableton has a much more compressed GUI, with more information on the screen at one time than you would have in FL Studio, but with much less visual gloss and detail.
Ableton displays in one of two modes, production mode and 'live' mode — pressing the 'tab' key will switch between the two.
Live mode allows for the live launching of clips and triggering of samples in a live or stage capacity. Production mode allows for audio input recording and/or midi audio recording onto separate tracks; with the ability to mix, edit and process that audio directly on the track itself or by adding FX/filters/processing on the audio effects window attached to the track that is displayed down the bottom of the screen.
In FL Studio, you have a less compressed GUI, with things like the mixer, step sequencer, live window, VST's, playlist window, etc all as floating windows within the application. It is worth noting that the user can re-size some of the windows to try to fit more on the screen at once, but depending on the plugin/device it may not allow for resizing.
The overall visual aspect of FL Studio is one of Image Line's biggest and most impressive features, allowing the user to interact with the DAW in a way that others can't.
For beginners, this might be one of the most useful features as (in most cases, when using native plugins) the user is able to see a visual representation of what they are hearing, which can allow for more of a 'feeling' when mixing and also help the user understand the effect of their actions on screen in relation to what they hear coming out of their speakers or headphones.
The trade-off regarding this visual improvement over Ableton is a higher usage of CPU and RAM.
This means that for you to run two identical projects of the exact same size, across the two different DAW's, the computer operating FL Studio will no doubt run a little hotter than the one operating Ableton. However, this shouldn't pose a problem either way if you have the appropriate technical specifications for each DAW.
Which DAW Has The Best Design?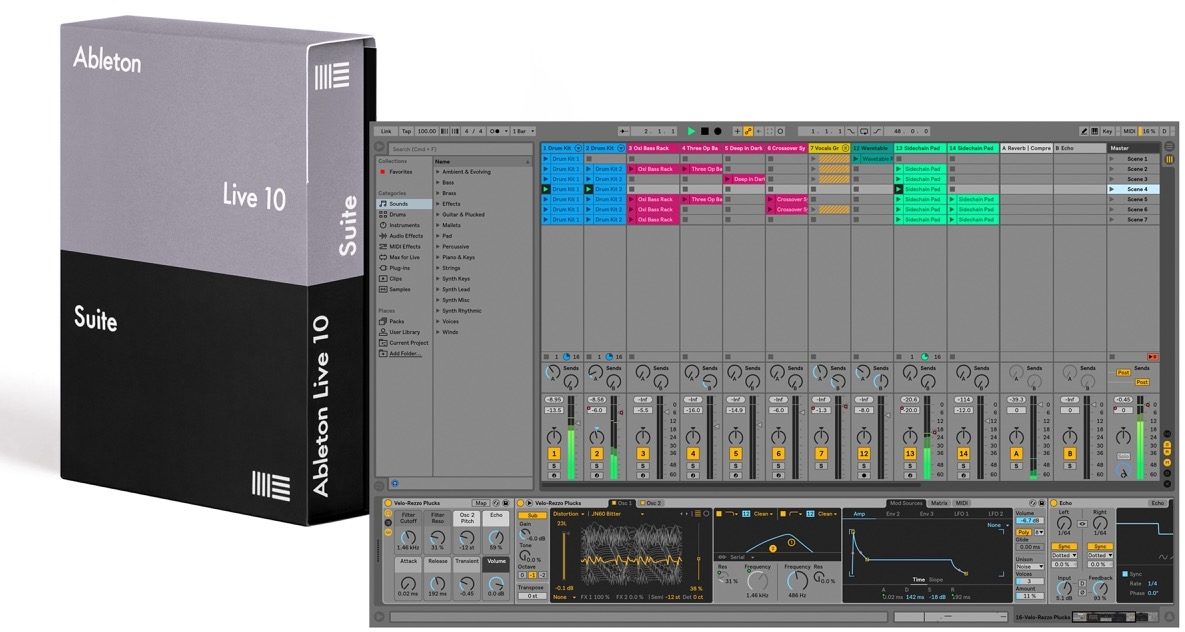 Stock Plugins
Winner: FL Studio
Ableton Live
Pro Tools may be the industry standard for a band and studio recordings, but the Ableton logo is the sigil of the electronic musicians.
Why We Love It:
A titan in the world of music production

Nurtures creativity
View Price On Sweetwater
On the other hand, Ableton's top-priced bundle has 17 software VST instruments and 59 audio and MIDI effects plugins, PLUS an extra 15 midi effects.
If we're going by numbers, FL Studio the better value for those looking for more 'extras'.
Anyone looking at buying the full version of either of them should take the time to look into the specifics of what instruments and effects you might consider to be more important to you.
For example, Ableton has the 'Arpeggiator' and 'Scale' MIDI effects, while FL Studio has 'Gross Beat' and 'Maximus' – these examples don't natively exist across both platforms and are unique to their own DAW's. It is worth noting that Image-Line sells full-priced VST versions of their plugins for use with macOS, so you could potentially cherry-pick the aspects of FL Studio that you like and add them to your Ableton library, for a cost.
Recommended Reading: 6 Reverb Plugins We Can't Believe Are Free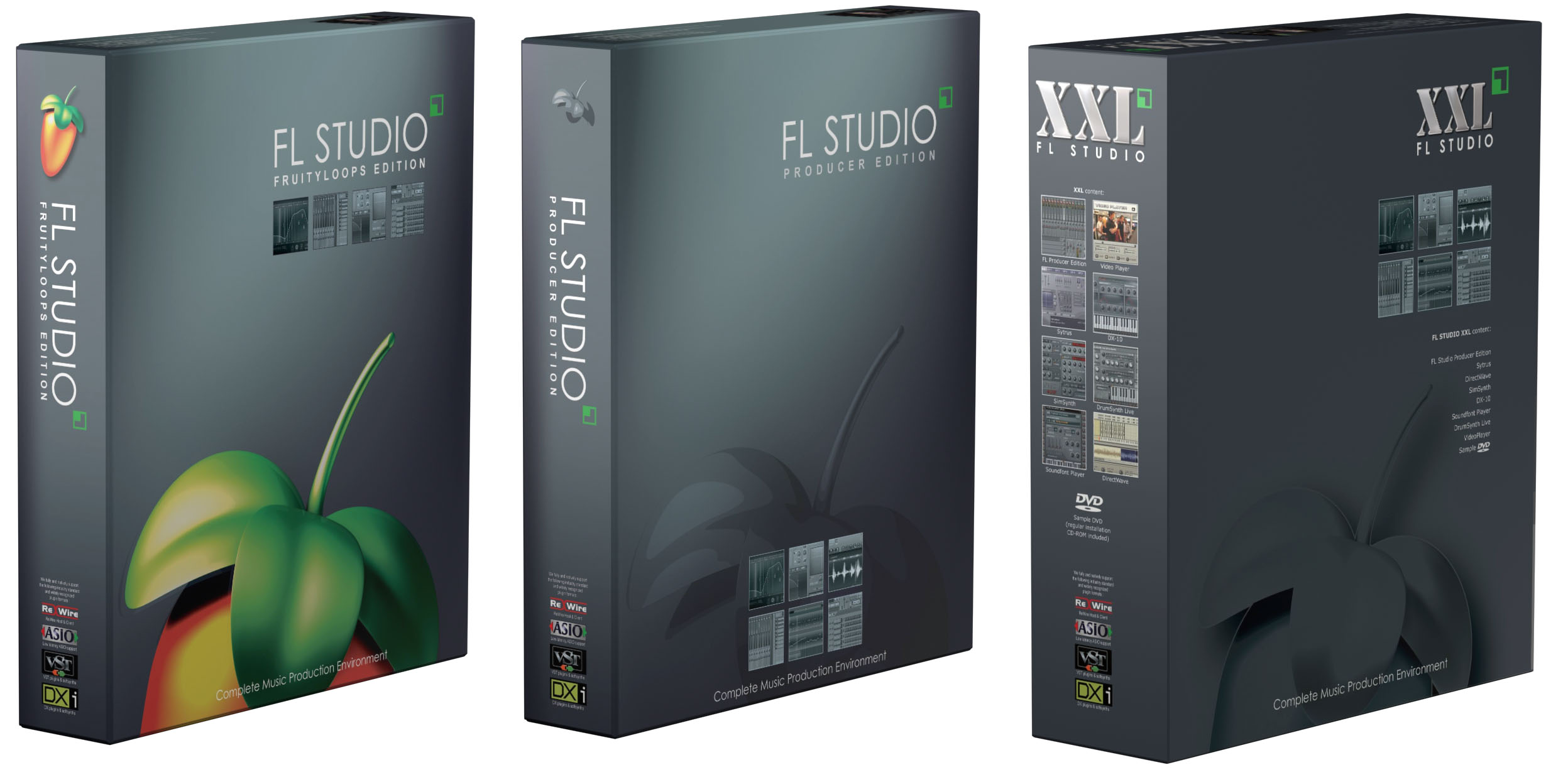 Personally, I found that both DAW's offer top tier sound creation tools from their stock VST/synth libraries; whether it be FM/wavetable synths like Sytrus in FL Studio or more conventional Synths like Operator and Analog which can be found in Live.
Both programs have extremely capable and creative ability when it comes to sound design, although it can be said with much certainty that playing around with the dials on FL Studio adds a little more 'fun' to the experience, in my opinion.
Which DAW Has The Best Stock Plugins?
If we're comparing both of the top-tier packages between the two, there is only a difference of 8 plugins between the two. It could be said that Ableton covers a lot more ground in terms of musicality and recording with plugins such as the tuner, scale, arpeggiator, or velocity available, where FL Studio has a lot more plugins that assist with in-the-box production. Ableton Live edges the win (but only just) for stock plugins.
Sample Libraries
Winner: Ableton Live
Ableton Live
Pro Tools may be the industry standard for a band and studio recordings, but the Ableton logo is the sigil of the electronic musicians.
Why We Love It:
A titan in the world of music production

Nurtures creativity
View Price On Sweetwater
Along with the wide selection of plugins and midi effects, the full (Suite) version of Live comes with an impressive collection of over 5000 individual sounds and samples, over 70GB of data ready to be used in your latest and greatest productions, more than enough samples to get you on your way to your goal of song creation, although it is worth noting that as you move down the tiers of Live bundles, you are offered fewer sounds.
FL Studio does come with a selection of samples including studio drum kits, instruments, sound effects, vocals and a wide array of other one-hit samples, although in comparison to Live, it is fairly on-par.
It is worth noting that these libraries, while vast in their own right, may wind up feeling rather generic.
If you're after more underground, niche-specific samples, it's worth expanding your collection of sounds via Loopmasters. Check out their sales page for some awesome discounts.
Image-Line do offer a wide selection of paid DLC sample packs and sound libraries on their website, ranging from cosmic funk loops, pitched vocal instrument banks and smooth hip hop drums, so there's plenty of building blocks there to help you get started.
Which DAW Has The Best Sample Libraries?
Functionality
Winner: Ableton Live
Ableton Live
Pro Tools may be the industry standard for a band and studio recordings, but the Ableton logo is the sigil of the electronic musicians.
Why We Love It:
A titan in the world of music production

Nurtures creativity
View Price On Sweetwater
Ableton Live has an extremely functional way of dealing with audio editing and manipulation. It features an extremely intuitive set of hotkeys and a hands-on approach to the way you interact with the audio, it is easy to click on any aspect of the clip in Ableton and find yourself with a whole host of user-friendly options.
This includes, but is not limited to BPM warping (manual and automatic), easy automation of any control parameters across a whole host of hardware and software and an overall much more professional take on the whole aspect of audio recording and editing.
FL Studio has a somewhat more convoluted, yet beginner-friendly system in place, with the automation lanes needing to be created specifically.
The automatic organization of track-based automation is almost non-existent, and you must create automation clips and adjust lengths and parameters in a much more convoluted (albeit user-friendly) way. Auto warping isn't as intuitive as Ableton's, and editing tools are somewhat clunky by comparison. Long, multiple edits in FL Studio can be frustrating compared to Live.
Ableton Live is more geared towards the niche creative, meaning the producers that want to work across a broader range of media, potentially working on projects of a corporate or film-based nature, or even working on podcasts.
The application of audio editing and the way it works in Ableton is a lot more in-depth and coherent, while FL Studio is definitely geared more towards the specific production of music, with little to no video editing capability and a strong focus on the use of VST's and native applications, with more basic sampling to help get ideas down faster and ultimately speed up the workflow.
Which DAW Has The Best Functionality?
Price
When comparing both flagship bundles of the two companies, FL Studio's comes up significantly more expensive. This might make Ableton the clear winner for some — as Live contains a huge host of extras in terms of overall content and functionality.
However, it is worth noting that Ableton charges customers to upgrade to new versions of Live. This means that in the long run, you could potentially be saving money using FL Studio (kudos to Sean Hennessey for bringing this up).
Overall though, FL Studio's other packages are more affordable than Live's. It all depends on whether you really need all of FL Studio's native plugins.
Ableton Live
Pro Tools may be the industry standard for a band and studio recordings, but the Ableton logo is the sigil of the electronic musicians.
Why We Love It:
A titan in the world of music production

Nurtures creativity
View Price On Sweetwater