Disclosure: We may receive commissions when you click our links and make purchases. Read our full affiliate disclosure here.
There's an old saying in music production circles: "you can never have enough samples".
Not sure where to find the best free samples for music production?
We round up 10 of the best resources for quality free samples available on the internet.
---

10 Companies That Put Out Excellent Free Sample Packs
1. SampleRadar by MusicRadar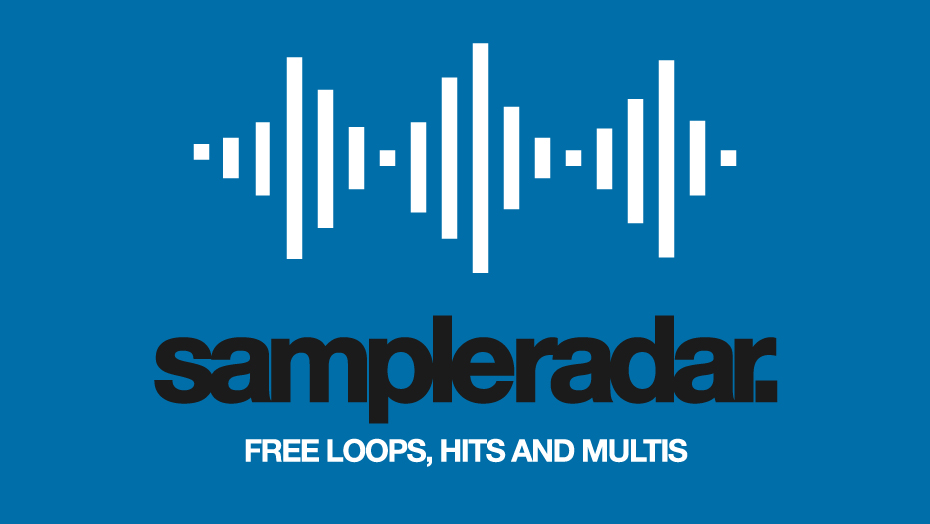 MusicRadar bills itself as the "No 1 website for musicians", which is a ridiculously bold claim that isn't entirely without merit.
MusicRadar have existed for many years, operating numerous publications focused on music production and technology such as Future Music and Computer Music magazines.
Each month, these would come with DVDs with many gigabytes of samples and other resources for electronic musicians, which were extremely useful back when download speeds were dreadful. Flash forward to 2019 and many of these packs have been made available for free!
This is perhaps the best resource for anyone who is just starting out as so much ground is covered here, you can really set yourself up with just this website alone.
https://www.musicradar.com/news/tech/free-music-samples-download-loops-hits-and-multis-627820
2. 99Sounds
99Sounds is an offshoot of Bedroom Producers Blog that offers quality sample packs on a regular basis completely free of charge. How good is that?
Each pack is made by a different sound designer, which gives followers a unique opportunity to familiarise themselves with a person's craft in a way that is not always done.
Sound designers are interviewed about their process and the inspiration behind the pack they've created, sharing all sorts of interesting technical tips and insights along the way.
Because of this, 99Sounds is also an excellent learning resource for anyone curious about the dark art of sound design.
3. Producer Spot
Producer Spot is a website dedicated to music producers, musicians, and sound designers across all genres. They've built up a name for themselves for their high-quality offerings that have been catalogued and organized for ease of use.
From lush trance vocals to tough Brazilian Bass construction kits, Producer Spot provide a smorgasbord of high-quality sample packs for electronic musicians.
Additionally, they also offer MIDI loops, synth presets, plugins, courses and more.
4. Legowelt Sample Kits
Legowelt is a legendary techno and ambient musician with an impressive collection of vintage synthesisers and other hardware units in his Netherlands studio.
Every now and then, he takes time out of his busy schedule to explore these synths and record samples for us to use for free. These samples are then uploaded to his funky, old school website which reminds me of my dial-up days as a kid.
Packs are categorised by synth model with special attention paid to more obscure synths and ROMplers – which means these aren't just any old synths you can recreate with a VST.
To accommodate older hardware samplers, sounds are in CD quality – 16-bit wav at 44.1kHz.
While they sound perfectly fine, it does break from the standard 24bit quality we've come to expect, and 48kHz has effectively replaced 44.1kHz in recent times.
Nonetheless, Legowelt's samples are fun and useful across a variety of genres. Fans of old school house and techno will be particularly delighted.
5. Cymatics
Cymatics is a major player in the music production scene, they maintain a popular YouTube channel with professional, in-depth videos on production and sound design.
Their website is equally sleek, offering a multitude of premium content as well as the freebies we desperately crave.
The free Cymatics samples are a satisfying serve of construction kits with modern rap music in mind, but there are also 'starter packs' for EDM, house and dubstep.
There is an undeniable quality to these sounds, they don't just feel like careless giveaways or measly previews of larger collections.
Owners of Serum and Massive VST synths will also be delighted to find presets and wavetables available in the free download section.
https://cymatics.fm/pages/free-download-vault
6. SampleSwap
SampleSwap is a website that reflects the dedication of creator Canton Becker and his vision to provide a massive online sample library that is free for everyone.
Though other users can submit content for consideration, Canton personally vets and then organises the sounds he feels are worthy of inclusion, spending time trimming, normalising and renaming every sample.
As you may expect with such an ambitious project, there are sounds of all sorts here, making SampleSwap a great first stop for beginners looking to build a solid library to get started.
Most are one-shots but there are also some loops and stems from full tracks.
https://sampleswap.org/filebrowser-new.php
7. MGF Audio
So, full disclosure, this is my website that I've been running for a few years. Do I feel any shame?
No. Clearly not.
But I won't miss this opportunity to mention it while we're talking about free samples.
Many packs on my site are available for free and these rotate on a regular basis, there is no distinction between the free and premium packs when it comes to quality.
Most sounds are from vintage hardware synths, like the Legowelt samples which were a huge inspiration for me. There is also a page for multisamples, with dozens of packs of meticulously sampled vintage gear.
Where possible, analogue synths are recorded in 96kHz / 24bit wave quality. Don't forget to check out the new pack of MS-20 Mini sounds I just released with Producer Hive too!
8. Samplephonics
Samplephonics are another major player in the sound design and synthesis realm, offering high-quality libraries of modern loops, atmospheric sounds, one-shots and more.
The free sample packs are taken from the premium packs and there is a wide offering of styles available by many different sound designers.
I particularly liked the Hybrid Textures freebie by Haak, which had a range of lush sounds that would sound great in many different genres.
Access to free packs requires creating a free Noiiz account, which may be frustrating for some but it's hard to complain considering what is on offer.
https://www.samplephonics.com/products/free
9. Sound7
The Sound7 story begins almost 20 years ago, and 1o of those years has been spent supplying factory sound banks to synth manufacturers.
The range of sample packs on their website are exclusive to them and are all created in the Sound7 studio – acoustically treated and with attention paid to the tiniest detail (even down to the cables used). This way you not only know they are going to be high quality but it also means less work in terms of tweaking when you download them!
Sound7's free section includes some really cool content including chillwave drumloop samples and trance presets. Subscribing to their newsletter will give you even more.
There are of course paid samples available as well at very reasonable prices, we highly recommend checking out both.
For more information head to Sound7.
10. WavGrind
WavGrind is a production company that specialises in samples, sound design and music education.
Their impressive list of clients includes Lil Keed, Kap G, Lakeyah and Dj Drama who have all used their packs and bundles.
Whilst there are paid sample packs available, WavGrind offer some top quality free options which included MIDI, sample and melody packs as well as drum kits. There's plenty to keep you going without spending a penny! You'll get the stems and MIDI for each download meaning you have total control.
Their sample packs include an impressive array of 808s, percussion, loops and are all completely royalty free.
Check out WavGrind's free sample packs here!
Before you go…
As always I encourage you to check out every website on this list, they really have something for everyone. If you're picky with your samples, why not take the ones that don't work for you and process them in cool new ways that work for your style of production?
If you're only using samples as they come, you're missing all the ways a sound can be flipped and twisted into something totally new.
When auditioning sounds, before asking yourself "can I use it" you should be asking "how can I use it?".
Also before you go, don't forget to grab the free MS-20 Mini sample pack I released with Producer Hive! It's a full on assault of raw analogue sound, focusing heavily on bass and SFX sounds.