Disclaimer: This post may contain affiliate links, meaning we earn advertising or referral fees if you make a purchase through our links (at no extra cost to you).
Ever dreamt of booking a recording session in a beautiful remote setting?
We found 5 secluded recording studios hidden away from society that you just have to check out.
---
RECORD HIGH RECORDING STUDIO – Washington, USA
"Nestled 20 feet high in six western red cedars, this treehouse recording studio exudes creative vibes. Lots of warm-toned wood, rustic cork paneling, vaulted ceilings, and an ample deck bring artists in touch with nature in an ultra-cozy and elegant space. With its mixing station, recording nook, lounge, bathroom with a composting toilet, and ladder to a sleeping loft, this treehouse is the perfect retreat for making magical music."
Record High Recording Studio
DEVON ANALOGUE STUDIO – Devon, UK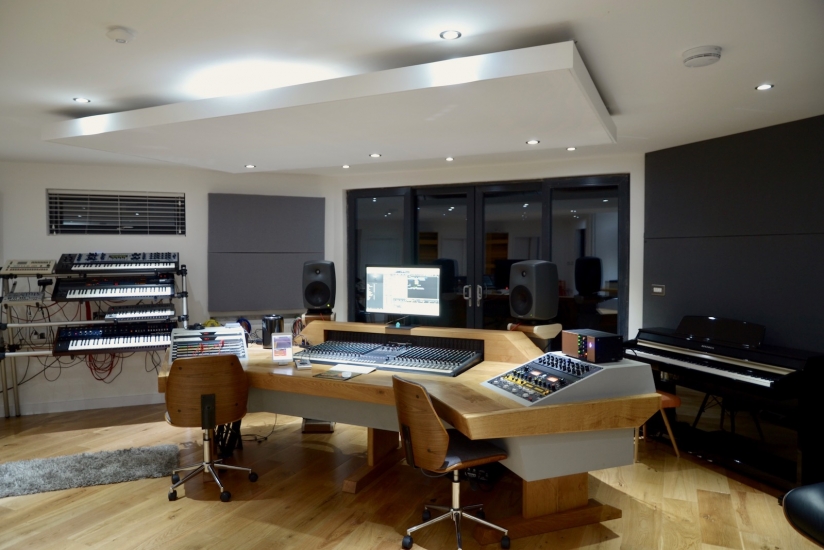 The studio has been developed to allow artists to lose themselves within their project, be it writing, recording, rehearsals, production or mixing. We can cater for 4/5 people with full accommodation, wet room and kitchen diner, and when you want to get out for some fresh air you can be walking in a Devon forest within minutes. "Complementing the luxurious feel of the studio is a high-end hybrid specification delivering the best of mastering-grade analogue/digital technology and vintage instruments, wrapped up within an effortless workflow design – which, matched with our calibrated Genelec system and DA/AD conversion, creates an amazing sound space and vibe."
Devon Analogue Studio
OSEA ISLAND RECORDING STUDIOS – Essex, UK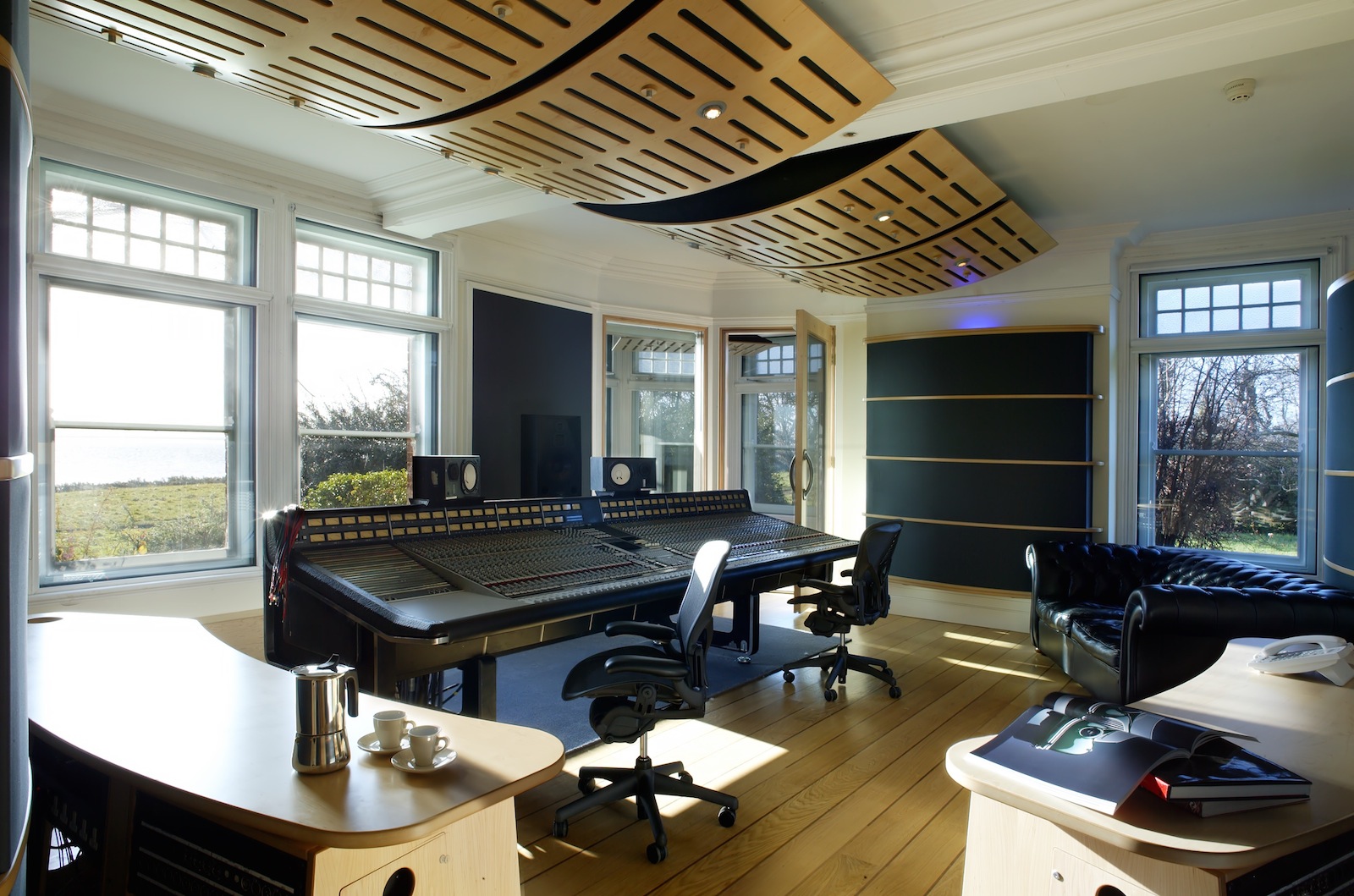 "Private, luxurious and genuinely beautiful, Osea Island is the UK's leading retreat for the music industry. Only an hour and a half drive from London, it is located in the magnificent Blackwater Estuary off the coast of Essex. Osea Island is a blank canvas that can be the backdrop for any number of musical activities, from writing to recording to parties and much more. As well as housing a state-of-the-art SSL recording and mixing studio based in a vast Manor House, the island offers so much more for musicians looking for the perfect escape location."
Osea Island Recording Studios
DAFT RECORDING STUDIOS – Malmedy, BE
"DAFT Studios is so much more than a recording studio. We are a creative residence. From writing sessions, rehearsal sessions, demo sessions to recording and mix sessions and even tour production sessions: we have the spaces for you to work in, in the most comfortable conditions and in an inspirational setting. The studio is a brand new build and has been built with no expense spared. The results are a stunning residential recording studio located in the Ardennes in Belgium."
Daft Recording Studios
SPACE MOUNTAIN STUDIOS – Andalusia, ES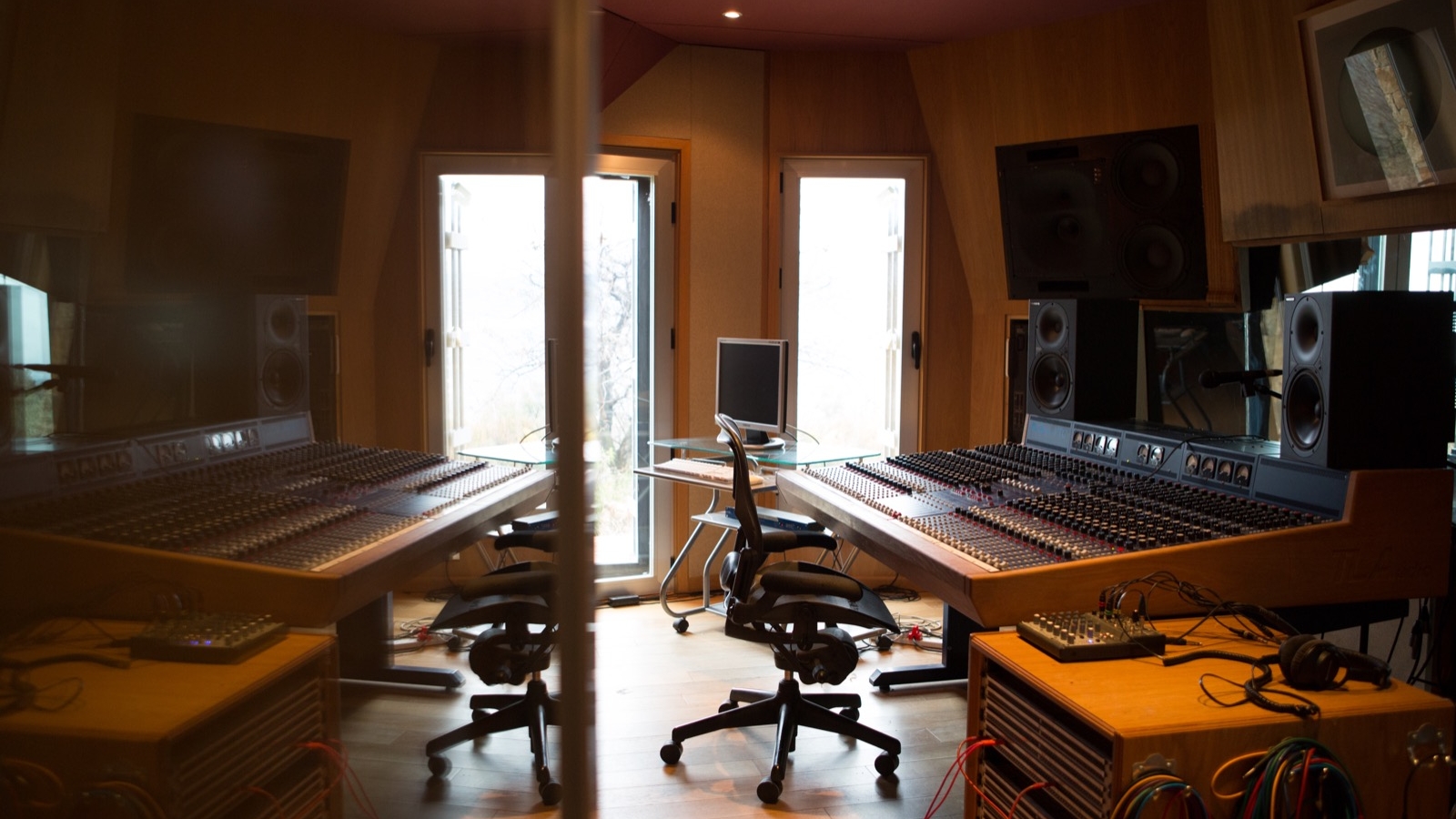 "With its stunning location, immersed in spectacular views of the Sierra Nevada mountain range, Space Mountain residential recording studio is something truly special. Owned by legendary producer Youth (Killing Joke, The Orb, The Verve, Paul McCartney) Space Mountain is the ultimate 21st century creative retreat and the perfect place to inspire your music."
Space Mountain Studios
---