Disclosure: We may receive commissions when you click our links and make purchases. Read our full affiliate disclosure here.
Korg Launches New 'DIY' Synth
Some exciting news from the Korg camp was announced recently with the release of their new NTS-1 synth, part of their new Nu:Tekt brand.
At a price of $99 the NTS-1 is a new DIY kit allowing users to custom build their own synthesizer.
The pocket-sized instrument comes with an inbuilt oscillator with 4 waveforms available: saw, triangle, square and VPM.
There is also a selection of onboard effects to choose from such as reverb, delay and modulation. The arpeggiator offers several patterns and modes which is easily controlled with the small selection of dials and switches.
You'll also be able to load oscillators from Korgs Software Development Kit so you can customize the NTK-1 well as build it.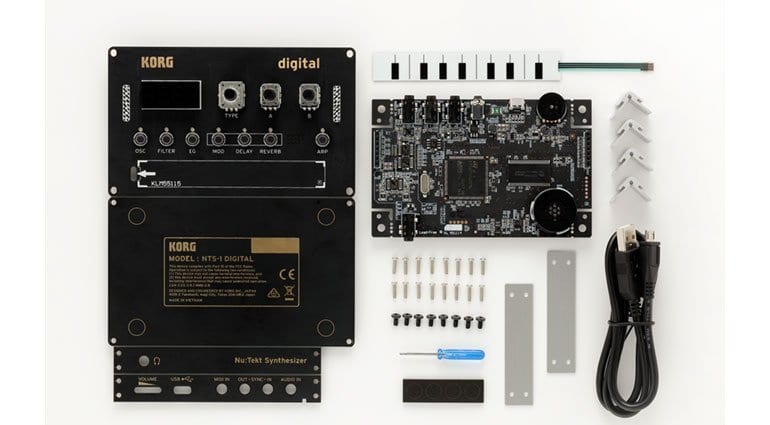 One of the best selling points of the NTS-1 is the fact that no soldering is required, meaning it's great for those who are just wanting to dip their toe into synthesizer building without spending a fortune.
Korg provides everything you need in the box so you're ready to build as soon as you get it home.
Good things come in small packages! The NTS-1 will be available as of November '19, ready to be put on your Christmas list.
Don't forget to check out Korg Monologue vs Minilogue (Differences & Which To Buy)